Poll: Sen. John McCain Plummets in GOP Primary... DC Panic
POLL: John McCain 'Free-falls' With GOP Primary Voters
This is getting serious.  A just released survey from Public Policy Polling finds that four-decade incumbent Sen. John McCain is at grave risk of losing the GOP nomination to Dr. Kelli Ward.
According to this shocking poll, "only 35% of GOP voters APPROVE of the job McCain is doing to 50% who DISAPPROVE".
These are devastating poll numbers.  Conventional wisdom holds that when an incumbent drops below a 50% approval rating they're in deep-deep trouble.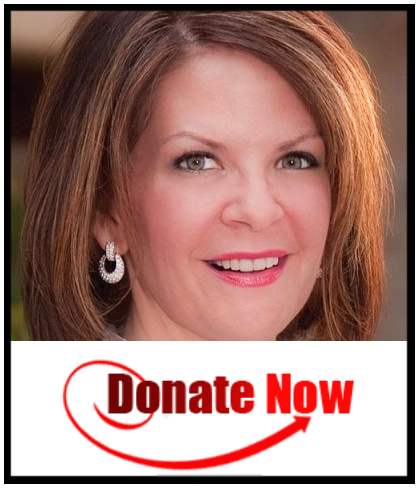 But for John McCain, a 35% approval rating with Republicans overall is actually a 'silverlining' when compared to his 'flatline' with 'very conservative voters'.
Among these key primary voters, only 18% of conservatives approve of the job John McCain is doing — a whopping 67% disapprove! 
Dr. Kelli Ward, who is challenging John McCain for his Senate seat, has been campaigning for months to topple McCain.  She deserves our support 'to the max', and conservatives can help by clicking here.
Revive America PAC has endorsed Dr. Kelli Ward.
Kelli Ward is BOLD conservative who's NOT afraid to take on Washington.
Nor will she shrink from confronting the sickening scourge of 'political correctness' that has swept the nation under Obama.
In fact, Dr. Kelli Ward has called for the immediate impeachment of U.S. Attorney General Loretta Lynch, who is spearheading the legal enforcement of Obama's dangerous and unconstitutional 'Bathroom Order for transgenders in our public schools.
Kelli Ward is right on target!  We need more conservatives in Washington – like Kelli Ward – who'll fight for our values, NOT Obama's!
After nearly 4 decades in Washington, John McCain has lost the will to fight for our values.
Throughout the Obama years, John McCain has repeatedly worked hand-in-glove to advance Obama's radical agenda through Congress.
He has aggressively pushed amnesty for millions of illegal aliens, swamping public services and threatening American jobs.
Enough is enough! It is Time to Retire John McCain.
If You Agree That It's Time to REPLACE John McCain with a BOLD, Conservative Candidate, Who's Got the GUTS to Take on Washington, Please Go Here Now
To donate by mail, please send to the following address: Revive America PAC 610 South Boulevard Suite 101 Tampa, Florida 33606
Revive America PAC is an independent expenditure only committee. We are registered with the Federal Election Commission, accept unlimited contributions from individuals, corporations, and political action committees, and report information about our contributions and expenditures as required by law.
Contributions to Revive America PAC are not deductible as charitable contributions for federal income tax purposes. *Federal law requires us to use best efforts to collect andreport the name, address, occupation and employer of each individual whose aggregate contributions exceed $200 in a calendar year.
Paid for by Revive America PAC Not authorized
by any candidate or candidate's committee.
www.RevivePAC.com